The Expansions program offers exciting opportunities for today's team members who have the potential to branch out and develop into tomorrow's leaders.
As a new Expansions participant, you will have the unique opportunity to network, work with, and be mentored by our organization's senior leaders.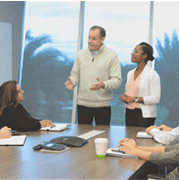 WHY EXPANSIONS?
As our organization grows, so does our need to keep our team members engaged and inspired in their roles and with our brand. To make this happen, our leaders must master the skills needed to lead our teams effectively. Expansions supports our growth by creating a pool of qualified candidates ready to take on leadership roles.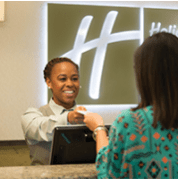 WHO IS EXPANSIONS SEEKING?
Expansions is designed for two kinds of applicants: 
Emerging Leaders –Front line team members seeking to become first time leaders of people.
Evolving Leaders – Existing frontline leaders looking to evolve their skillset to become a leader of leaders.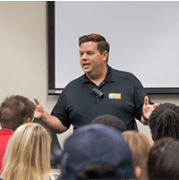 WHAT TO EXPECT
Expansions is a six-month program that begins with Launch Week (three days at our Orlando corporate offices with introductions, learning sessions and a special Q&A with senior leadership) and continues with monthly online learning, mentorship, a group project and a final presentation (also in Orlando). After the program, alumni can participate in a special task force and continued mentorship opportunities.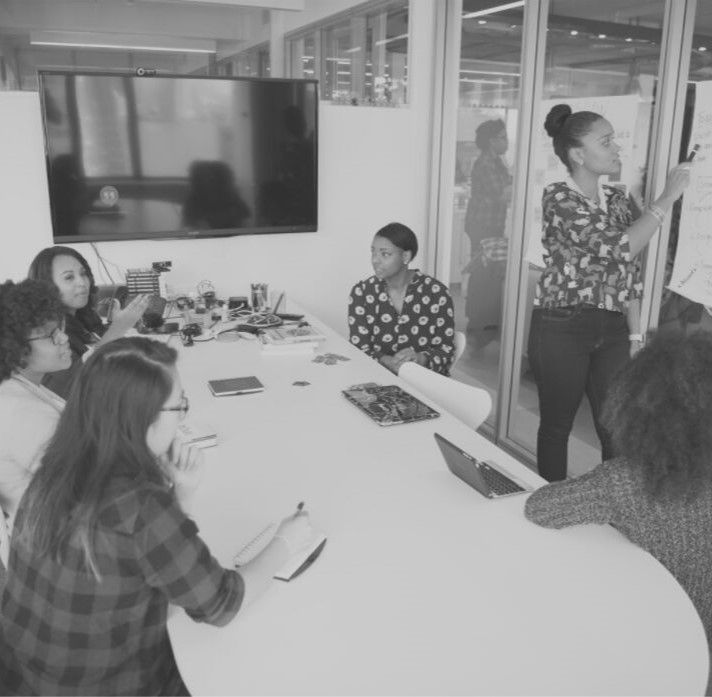 Do you have a team member ready to take the next step?
All Expansions participants must be sponsored by their leader to be accepted into the program. As a leader, you play a huge role in the development of your team members. The 180-day Expansions program is a great way for your high-potential team members and leaders to develop and become part of our growing company.
Team members ready to take the next step should have the following:
Aspiration to rise to a leadership role
Ability to be effective in a leadership role
Engagement with their Holiday Inn Club Vacations career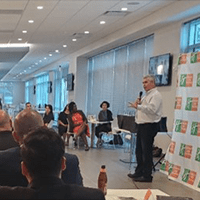 IS YOUR TEAM MEMBER READY?
High-potential team members are role models in your group. They're constantly setting the standard, while also mastering the necessary skills to complete their current duties. They represent the top 5% of team members at their job level.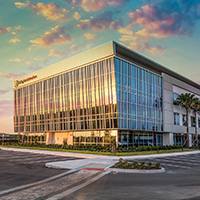 FINANCIAL INVESTMENT
The current cost for the Expansions program is $750, (charged to your areas training budget) not including travel expenses for team members not based in Orlando. Note that your team member would need to be in Orlando for the initial Launch Week and their final project presentation at the end of the six-month program.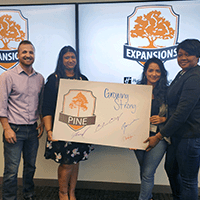 TIME INVESTMENT
To support team members along their leadership development journeys, leaders are encouraged to work with them to provide ample time to work on individual monthly assignments, meet with project groups, conduct mentorship sessions and attend monthly Expansions meetings. Leaders should expect their team members to dedicate minimum eight hours each month to the Expansions program.
Your journey doesn't end at the conclusion of the 6-month course. In fact, it's just the beginning! Your growth & development continue as you are now a member of the exclusive Beyond 180: Expansions Alumni Group. As part of this group, you receive:
Access to our newsletter and online classes to continue your growth & knowledge.
Being apart of a network of leaders and peers to reach out to for questions, discussions & further leadership opportunities.
Assistance with tailoring your resume, updating your UltiPro profile and continued networking within different groups & tasks forces.